Empower Network LLC is a company that sells informational and educational products in the Internet Marketing space to people who want to take their internet marketing, network marketing, or any sales related business to the next level.
Their products are also infused with a healthy dose of positive motivational material similar to Tony Robbins' body of work.  They also have a lucrative affiliate program that pays commissions on some products and very high commissions on the higher priced products.
Empower Network LLC has a multi level type of structure where affiliates can build entire organizations under them and receive pass up sales from multiple levels below.  This makes for a very lucrative program for those who can drive traffic to the Empower Network LLC opportunity and convert those prospects into paying customer affiliates.
See?  There you go.  Everything is aboveboard and no one is hiding anything, right down to the disclosure agreement.
That's an "in a nutshell" look at Empower Network LLC
I am was a proud affiliate of Empower Network LLC.
I loved that company!
I wrote the below when they were still going strong.
Man, their sales funnels were great. So many people signed onto my list through them. Too bad that they ran through the course to the point where newer companies were getting the industry buzz. They eventually went bankrupt, but I learned a lot through my years with them and their product library.
Now I market a family of marketing products that are a great all around internet marketing bundle that includes training and marries traditional tools like a lead capture page creator, contact manager, email autoresponder, ability to clone and share sales funnels, and also a full WordPress based blog system. Check that out here, because the training is also great and it's actually a better deal for anyone who is marketing online, whether experienced or newbie.
——————
I relish the idea of producing a body of work that hopefully causes some people to abandon the corporate bullshit that ruins so many lives with the go nowhere cubicle culture.  No resumes, no office politics, no overbearing bosses, no slashed bonuses, worthless stock options, or non existent raises.
No working your ass off just to keep from being fired or laid off and knowing that no matter how hard you work that your salary will barely go up, if at all.
All that stuff I just said is the picture of corporate life today.  I especially love it when they have these so called "team" meetings and everyone acts like they are a member of a real team and the slightest good word or pat on the back makes the slaving office worker so happy and proud.  It's a big joke.
It actually makes me want to puke.
This is what Empower Network LLC can free you from.
I like to think of this company as a construct created for the sole purpose of allowing an escape hatch from the lunacy that I described above.
This is why they created it.
Of course the founders wanted to get rich, but they wanted to take as many struggling marketers with them as they could.
Of course the cynic can say that's all bullcrap blah blah but I know that Dave Wood and Dave Sharpe are stand up guys who only wanted to get rich and take as many people with them as possible.
I also know that it's not about the MONEY itself but the freedom that that money represents.  I know that because these guys are cut from the same cloth as I and many others are.  We don't want to rely on the government, or some corporation offering some J.O.B., or anyone else for our prosperity.
We just… want… to… be …FREE.
Think of Mel Gibson (like him or not) in Braveheart.  …with the blue warpaint on his face.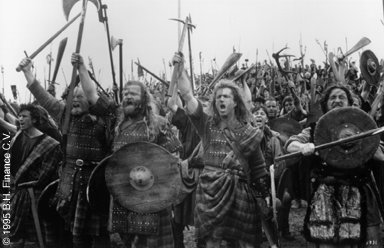 FREEEEEDOM!
Yeah…  Empower Network LLC.  That's the ticket.
Join me.  Partner with me so that we can grow my team and I can teach you how to do this thing that we do and grow your own team and then you get to duplicate and then it's all wash, rinse, and repeat right down the line.
Look, many people have accomplished this and even though their success isn't "typical", they're pretty much all normal people who just had a desire to break free.  Sure there are a few prodigies but they are the exception rather than the rule from what I have seen and listened to in the Empower Network LLC products that I have taken advantage of.
C'mon.