Anyone who knows Vick Strizheus knows that the guy is a guru when it comes to acquiring and driving traffic that converts into sales.  Vick was the genius behind Big Idea Mastermind, and he has been not only one of the top income earners inside Empower Network, but with any affiliate offer that he decides to participate in.
Why? …you ask?
Because the guy knows where and how to get the traffic that converts.
It's that simple, yet for many, that hard.
I'm amazed at the number of online marketers who can't even build their own lead capture page or squeeze page.
Too many people leave it up to the host program to supply that.
I have built my own and I use the company capture pages, but it all depends on the path I want the lead to take and which sales funnel I want them to enter.
The difference here is that too many are totally reliant on the company provided capture pages.
What's the problem with that, you say? While company provided capture pages are slick, if it is a really popular offer, the chances of that capture page becoming stale or worn out are high. Wouldn't it be great to send people to your own capture page and use your own funnel?
Again, it's all about which way you want them to go.
You make the choice.
So, here we have Vick Strizheus, and he is the brains behind the new Empower Network product called Internet Traffic Formula.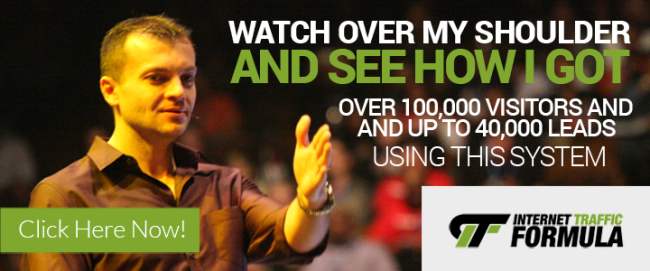 Read on to learn a bit more about this gem.
Vick Strizheus and the Internet Traffic Formula
Update: This product was planned on being evergreen at the time, but you know how things go. It was a great course and it opened my eyes to the need for lead capture pages, sales funnels, email autoresponder followup, and website traffic,
By all means read this article on what was a great product, but the good news is that since then I have found direct ways of accomplishing ALL that the course promised and more.
Simply get my automated Sales Funnel Lead System with built in Email Autoresponder and blog system, AND then learn all about website traffic at my traffic page. Sign up for all the sources and start driving massive traffic to your sales funnels.
Easy.
Okay, on with the original article.
Okay so here we go. You are in business online. You have spent and continue to spend money on affiliate fees and ongoing subscription programs, or maybe you are in the smaller affiliate programs and need to figure out how to drive traffic to these offers. Maybe you are spinning your own products and you need to get qualified traffic to your own offers and sales funnels.
See? It doesn't matter from which part of the business that you approach. Traffic is what you need to convert into leads and then sales.
Think of it this way… Traffic is the lifeblood of any online business. Without new people coming in and kicking the tires on that program or product, you may as well hang it up.
The good news is that there is so much traffic out there that all you have to learn is how to tap into it to get your share.
This is where Vick Strizheus and this program come in.
You get to learn the techniques and the sources that this mega traffic guru uses himself.
The great thing about him doing this in a big program that is being widely promoted is that the price is pretty low. Imagine how much you would have to pay to get personal access to someone like him in order to learn his techniques and skills? It could cost tens or hundreds of thousands of dollars just to sit with this guy.
Here you get to look over his shoulder for mere pennies.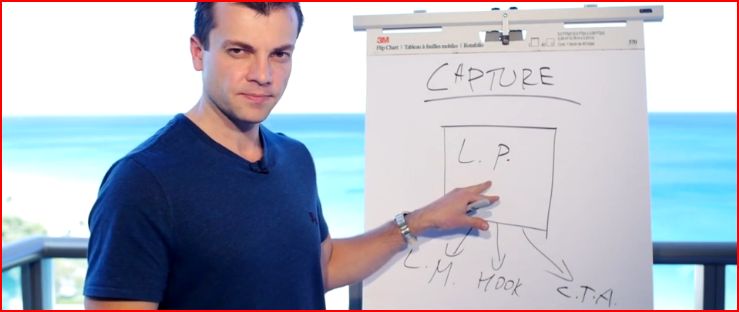 The Internet Traffic Formula has around 12 modules total. This is a program that will show you in depth each of these methods via its own module. This is great because you get to really delve deep into each one on its own and focus on each independent of the others.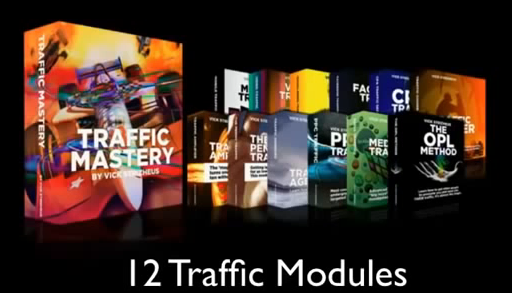 Some of what you will get in the actual course:

Complete Landing Pages – You can use these or even create your own once Vic teaches you how
Complete Email Templates – If you get lost for words, don't fret – you get email swipe to use on prospects/leads
Complete Banners –> I maintain that banner ads DO NOT WORK but hey you get em in there anyway if you want em…
Complete Sales Video – This means effective selling all done for you
Private affiliate only hangout sessions(affiliate means that you became an affiliate to resell the course – go through my links on this page to set off down that path)
4 main sections so far consist of a Coaching section where member coaching sessions that are recorded live are stored for future reference in case you didn't get to attend live. In these sessions, Vick addresses questions that are presubmitted and lso ones that are submitted live via the scrolling comment section below the Google Hangout session when it was recorded. Then the three major modules are shown – they open up into the sub modules for easy viewing of each module. The three main sections are Capture Mastery, Traffic Mastery, and Conversion Mastery. In the Capture Mastery section modules, Vick goes through actually creating your landing pages (lead capture pages) and the mindset, psychology, and strategy that it takes to create winning capture pages. Also included are some tools that you can use to create your pages and how to host them. The wealth of information, expecially for the internet marketing newbie, are PRICELESS. The Traffic Mastery section contains tutorials on the various traffic methods and how to get traffic via these very different methods. This section is probably the core section as it is the nuts and bolts of online traffic for which the Internet Traffic Formula really appeals to those who need to learn these skills and methods. He covers everything from media agencies, traffic agencies. a new exclusive tool that only ITF members will have access to, the Super Traffic Agency, and also other methods like PPC. CPA, Facebook, Mobile Traffic (a growing super source of traffic still in its infancy and begging for marketers to utilize), and several other traffic soruces. He teaches how to tap into and get your ads on large networks and websites like CNN, FOX News, Salon, etc. These sites get millions of visitors per day and you can run ads for very competitive click prices. The third module, which is still in development as I write this (but I will update when it goes live), is the Conversion Mastery section which will go into how to turn the leads that you got in the other sections into paying customers. after all, getting traffic and leads is one thing but it's nothing if you can't convert a percentage into sales and income.
I can only write so much here about it. The best introduction is to just go and watch the video presentation on the Internet Traffic Formula and see it all for yourself.  If it says that it is not for sale I know that they are going to open it up again soon so keep checking this page and follow these links to get to it and get in before it closes again!
Two things that jumped out at me, and really there is so much in the various free video training that you can watch at that above link, are that he shows you how to create your own lead capture page and how to word it, right in the free video above. Vick Strizheus shows you how to word your capture page and teaches something about sales psychology. There are so many gems that you can pick up for free just by watching the free video introduction that you'd be throwing away a major opportunity if you didn't watch it.
Another thing that Vick Strizheus talks about in the Internet Traffic Formula video introduction is this concept of following your leads around the internet via a brilliant and totally legal mechanism embedded into certain capture pages. It allows you to target these leads even if they don't opt into the offer being shown. This alone is worth the price of the product.
The Internet Traffic Formula also goes into the various types of traffic that are out there and which Vick prefers to go after.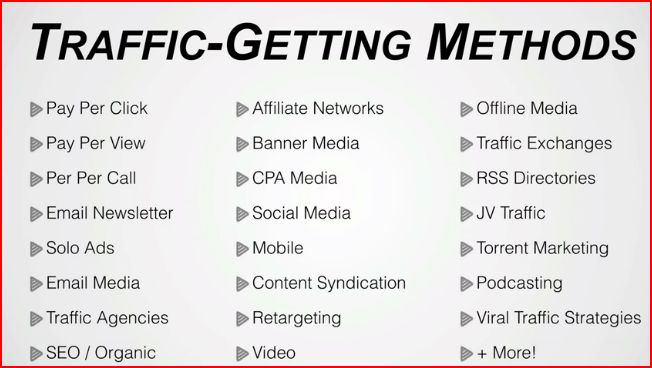 I can't really provide an Internet Traffic Formula review at this time because the product, as of the writing of this article, is still not released.  This is being done during the launch phase. What you can do now is get into the free 4 video presentation prefacing the release of this mega traffic product by Vick Strizheus and get in early to see what it's all about.  Even if you come across this article after the launch, follow the links and they should take you right into the product information pages.
Update: It's been released and it's AMAZING!!!  There still isn't too much to say specifically since to give away costly information for free on some blog would be somewhat illegal since this is proprietary customer only information.
You can also look around my blog for other ideas on how to build your online business the friendly internet way.
Let me reiterate that traffic is the KEY to online success. I know that you have probably heard it elsewhere and I have also mentioned it, but I can't say it enough. Without traffic that converts to leads that convert to sales, you are going nowhere fast. Mastering the art of obtaining and driving internet traffic is the most important thing that ANY internet marketer or online entrepreneur can learn.
I really can't state it enough.
If there is ONE THING that you seek to learn, this is the MOST IMPORTANT one to grasp and master, just as Vick Strizheus has mastered it and with that has been able to build an income that is truly amazing.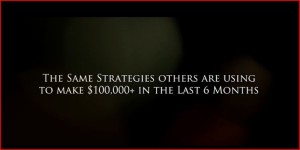 With that mastered, the rest, building a blog, learning SEO, and joining premier affiliate programs for great commissions, is a cake walk.
If you get one thing from this article or any reading up on doing business online, then make getting internet traffic that one thing.
I wouldn't steer ya wrong.
Tom Connelly