What you need to start your own business is an insatiable desire to succeed.
Really.  That's the most important thing.
Think about it.
You can learn almost any skill.  You can master almost any trade.  You can look up almost any piece of information that you need to smarten up for the road ahead.
What you can't do is manufacture the desire to succeed.  You'd be surprised how many people out there have no desire to do anything but the bare minimum required to get by. They just live for the weekend week after week, month after month, year after year.  Until they die.
I get depressed just thinking about existing like that.  You know, just to exist.  Ugh.
What You Need to Start Your Own Business is a Way to Conduct That Business
You need to have something to barter for money.  A skill, a trade, a product, or a service.  I've written about this before.  Did you see any of it?
No?  What's with you guys?  Get clicking around this site and taking it all in.
No one can tell you what YOU need to start your own business.  All they can do is suggest. I mean, I would like thousands of online business opportunity seekers to partner with me in my business and then get people to partner with them and so on so that we could all be rich together, but not everyone is going to do that because everyone has a different calling.
I would like to make the case here for the internet as the medium for you to conduct business.  It's fast, not difficult to learn, and you can create it all from your home computer and internet connection.  It requires your time but in a way that you can be comfortable doing it.  You can sip coffee, have nice music playing in the background, take breaks when you need them, and just have a great time doing it.  If you can concentrate with others around you can be around your family while you do it.  In this world of laptop and notebook computers you can set yourself up in any room of the house, or even poolside like friends of mine do.  That may be what you need to start your own business.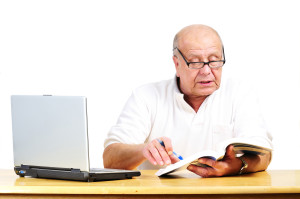 The bottom line is that you have to decide what your business will be in order to know what you need to start your own business.  That's just common sense.  All any of us out here can do is suggest the various things that you can maybe do, just to give suggestions.  Now, while I want you to join with me in my internet marketing business, I know that that's not for everyone so I suggest other things that you can consider because I want to be as helpful as possible even if you don't want what I offer.  Of course I will keep trying to sell you on the idea, since you can make tens of thousands per month from home.  That kind of money isn't anything to sneeze at, but hey there are other things out there too, albeit they don't pay very much.  Maybe you just want a few hundred extra per month.  Whatever you want is what you can go for.
So take it slow for a few days, consider what you need and what kind of work that you want.  Consider if you have the time to be buying all sorts of supplies and have the time to actually create products to sell or find products to resell, or if you want to go with the proven and physically easier content creation model that I follow.
It's all good, homey's.  It's all good…
So, I wish you luck in nailing the knowledge for what you need to start your own business.