It's not difficult to learn how to make a blog, so what's with the lack of technical blogging skills out there?
Many people get this deer in the headlights look when they decide that it's time to build a blog.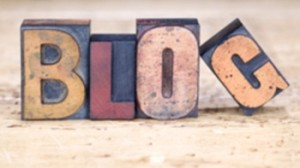 There are many ways for anyone to just sit down and start writing that blog within a few minutes, but do you really want to rely on those services?
Come on in and let's just talk about the whole process, shall we?
How to Make a Blog, But Some Things First…
If it's just some hobbyist blog then I guess it's okay enough, but just remember that if your account is removed or locked for any reason, or the company goes down, etc, you can lose your hard earned content. Even if you have copies of your written work, that work was first published on the site in question so in the Internet's eyes, it belongs to that site. Try to upload it somewhere else, and it's now duplicate content, complete with Google indexing penalties.
So what is a blogger to do? Well, the price of the path of least resistance is reliance on some other entity. Learn how to make a blog and host it yourself.
Why are so many people afraid to get their hands dirty and host their own blogs? Just learn how to make a blog and that is a skillset that you carry forward with you.
I had a friend contact me a week ago (as of the first draft of this post) and she wanted to get a website online for her business. I told her the pros and cons of using a web contractor to create the site. I told her how to get a domain name, register it, and get some cheap but good hosting. She got all that, but was stuck on who to use to create the site. Since she is a friend I broke down and decided to do it for her. She's cool and easy going and went with my creative bent. The reason that I don't do that sort of thing for easy profit is because so many people out there have these crazy ideas about what a website should look like and then they see these several hundred thousand dollar media rich websites that the big corporations have and are kept running by scores of well paid professionals who do nothing but that all day long…. and they want THEIR little site to look like one of those… for a song… so, I steer clear of that sort of thing.
In this case I did it and I managed to create a nice little site hosted on WordPress (yes, you can make a blog look like a regular website, using themes) and it only took me 2 days plus a day for visual tweaking.
What I am trying to get across here is that all I needed to know was how to navigate the web hosting services backoffice CPANEL app to install WordPress, know which critical security and other plugins to install once WordPress was up, and then find a suitable theme I could work with and then add in some minor image editing skills (coupled with free image editing software that anyone can download) and voila, business site in a few short days.
Why more people don't do this themselves is beyond me. My friend has a business to run and I understand that she needed to outsource that work and was fortunate enough to know me, but I am mainly speaking here about the already somewhat tech savvy blogger types who CAN figure out these things and build their own hosted blog with a little bit of learning, patience, and elbow grease.
Building a blog is easy. Learning how to make a blog is easy. I have plenty of blog building resources on this site that you can take advantage of and get to work.
You don't have to worry if you don't know it all. You learn as you go along and see what others are willing to teach. There are so many resources out there that are free for the learning.
It wasn't all that long ago that I didn't know how to do this either, but I learned.
You can learn too, if you get off your butt and decide to learn it.
There are a few steps that you have to do on the way to how to make a blog and hosting it yourself.
Decide on a domain name that works for you and is available. Go with ".com" if you can. You don't want people who are looking for your name to end up with the ".com" site that someone else has and may rank higher in the search engines for. Of course there are cases where the other dots (.net, .org. .info. .biz. etc) can work for you, especially if it is a local business site (as in the case of my friend's example above, where she chose a ".info" domain after I explained the pros and cons to her), so do your research and find an available domain name to host your site and you apply your new found knowledge about how to make a blog. I recommend Namecheap as an inexpensive registrar. (But use whomever you want)
Get web hosting. There are many web hosting services out there, all coming with some sort of customized CPANEL or similar back office app for you to manage your hosting account. Whether you need a single domain account or a larger reseller account (to host multiple domains/sites) is up to you and your needs. I recommend Bluehost, which is a premier WordPress partnered web hosting service. I also recommend Hostgator, which is another huge name in web hosting. If you have deeper pockets and want rocket fast hosting… not that Bluehost or Hostgator aren't rocket fast, but if you have a larger budget and want something uber tuned for WordPress, at least check out another premium "tuned for WordPress hosting service", WPEngine hosting.
Install WordPress from your back office panel.
Add necessary security and SEO plugins to your site, or any other plugins that supply functionality that you need or desire. Just don't overdo it. Too many plugins will slow your site to a crawl. You can install plugins from the WordPress Admin Panel.
Add a theme. You can browse the free WordPress themes to see if one suits your needs, or look to paid themes for something more fancy. Premium themes usually run from $40-$70, with a few that provide another layer a bit more expensive.
See my Power Blogging Resources Section for more articles of this nature.
Follow me on FaceBook and/or add me as a friend. I hang out with plenty of cool people who make the Internet do what they want. Just make sure that if you friend me, that you send a message or somehow tell me that you found me via my blog and are friending me that way. I get lots of request, including fake ones, so it would be good to know that you are a real person and want to hook up due to my blogging.
Finally, and I'm done with the list, don't be afraid to make mistakes. You will make mistakes and mess some stuff up, but in the online world it's not hard to set it right if you do mess up. Don't be a scaredy cat.
Anyway, I hope all that helped and emboldened you to take the steps that you need to take to get started. Make sure you check out the links that I posted in this article since there are other tidbits and gems in those articles that aren't in this one.  If this is all still too much for you to wrap your head around, you can always get an easy to start blog that is already monetized, or get a blog system bundled with the sales funnel creation tools, and you can use this just as you would any other blogging platform to promote your business or whatever you want to blog about.
Until next time… peace.
Tom Connelly